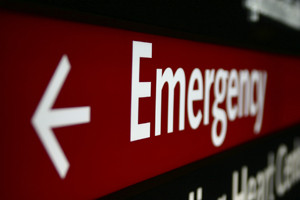 Hospitals are often named as a party in medical malpractice cases. Whether it is the medical staff that made a mistake or the hospital who failed to provide a safe environment, hospitals are often the subject of medical malpractice lawsuits. Just this week, The California Department of Public Health issued fines in the amount of $775,000 to eight California hospitals.
According to the CDPH, the fines were issued due to serious licensing violations. The CDHP stated that the hospital's failure to comply with licensing requirements caused or was likely to cause serious injuries and, in some cases, fatalities to patients. The following violations were cited:
Failure to follow surgical procedures and policies
Failure to following procedures for the safe administration and distribution of medication
Failure to following procedures and policies to prevent falls
Failure to follow patient safety standards
Failure to follow procedures regarding the care and treatment of patients
Once a hospital receives a report detailing the violations, it must submit a report to the CDHP describing the steps that the hospital has taken or plans to take to correct the issues to ensure the safety of all patients. Because there are so many things that can go wrong during the care and treatment of patients at a hospital, it is extremely important that hospitals take every precaution necessary to ensure that breaches of the standard of care do not occur.
How to Avoid Medical Malpractice at the Hospital
Even though most hospitals are extremely careful and attentive when caring for their patients, medical accidents do happen. In Sacramento and throughout California, individuals are injured due to mistakes made by hospitals and their staff. In order to reduce your risk of be a victim of medical malpractice you can:
Choose your own doctor. If possible, choose your own doctor based on recommendations from trusted family and friends. Research the doctor's history and look for someone who has the qualification and experience in your particular health care need.
Have someone with you. When you are recovering from a medical procedure, you are not always able to be your own advocate. Having someone with you that will take notes, ask questions and ensure that you receive timely care can help ensure that you receive quality medical treatment.
Be honest. Withholding facts about your condition or your health can create situations where you may be injured because the doctor or the hospital staff does not have the information needed to give you the best care and treatment. For example, if a doctor or nurse fails to ask about drug allergies, make sure that you speak up.
Get a second opinion. If time permits, get a second opinion before you move forward with any medical treatments or surgery. Having another opinion is an easy way to prevent medical mistakes and injuries.
If you or a loved one has been injured due to negligence or carelessness while in a Sacramento hospital, you need to contact an experienced personal injury attorney as soon as possible to protect your rights and to collect the compensation you deserve.
Moseley Collins is a personal injury attorney serving those badly hurt throughout California. There is absolutely NO FEE to discuss your case and there is absolutely no fee unless we win and get you the money you are entitled to. We are on your side and know what to do to get you compensation and justice.
Moseley Collins
980 9th St, 16th Floor
Sacramento, CA 95814
Phone: (916) 444-4444
https://www.moseleycollins.com/