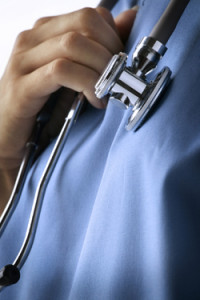 As patients, we expect that we will receive the best care possible from our medical providers. It is hard to believe that a medical provider would be negligent, careless or reckless in the manner in which he or she treats a patient. It is even more difficult to believe that patients in Sacramento and across California suffer injuries every day due to the mistakes medical professionals (i.e. doctors, lab technicians, nurses, etc.)
When someone is injured or someone dies because of medical malpractice,  the patient or his or her family is entitled to receive compensation for his or her losses. This compensation can be for damages such as medical expenses, funeral costs, pain and suffering and lost wages. However, it is difficult for a medical malpractice attorney to accurately determine the value of a case, especially at the beginning of the case, because there are so many factors that may or may not influence the value of the claim as the case goes forward.
An experienced California medical malpractice attorney can often provide an estimate of what he or she believes to be the value of a medical malpractice claim based on his years of experience and the hundreds of cases he has handled. Typical, the value of the case is equal to the economic damages and the noneconomic damages.
Economic damages are costs that can be calculated by the exact out-of-pocket expenses incurred by the patient. Economic costs include but are not limited to:
Past and future medical bills
The loss of income both past and future including the loss of earning capacity
Funeral expenses
The costs of litigation
Past and future medication
Rehabilitation
The expense of purchasing medical devices such as hospital beds, walkers, wheelchairs, prosthetics, etc.
Past economic costs are the easier to calculate because you typically have an invoice, medical bill or receipt to verify the amount. Future costs are a bit more difficult to determine and may require the use of experts such as economists and medical providers to estimate what future damages and costs the patient may have because of the injury.
Non-economic damages are a monetary award for past and future pain and suffering, disfigurement, emotional or mental anguish and the inconvenience that the victim has and will suffer due to the injuries sustained because of another party's negligence. In many instances, a medical malpractice attorney will look at recent verdicts to determine what juries are typically awarding in similar cases to get an idea of the value of non-economic damages.
Experienced medical malpractice attorneys never give clients a definite figure for the value of their medical malpractice claim, as they know this value may change due to factors outside of their control such as how believable witnesses may be to the jury and how the jury views the plaintiff and the defendant. However, if you believe you have a Sacramento medical malpractice claim, you should consult an attorney as soon as possible to protect your right to receive compensation for your injuries.
If you or a loved one have been injured by medical malpractice, you will need a lawyer with experience. Call Moseley Collins at (916) 444-4444 for a free consultation.
Moseley Collins is a personal injury attorney serving those badly hurt throughout California. There is absolutely NO FEE to discuss your case and there is absolutely no fee unless we win and get you the money you are entitled to. We are on your side and know what to do to get you compensation and justice.
Moseley Collins
980 9th St, 16th Floor
Sacramento, CA 95814
Phone: (916) 444-4444
https://www.moseleycollins.com/