When clients come to a personal injury lawyer, they expect to be treated fairly and trust in their attorney to handle the case with care and dignity. For most people, it's usually safe to assume that when someone tells you that he or she is an attorney, you can trust them. That, however, is exactly what led to trouble in California.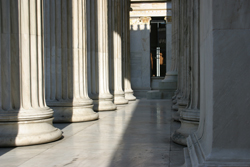 Oliver Ortega, a Guatemalan immigrant, learned this lesson the hard way five years ago. Ortega sought out a personal injury lawyer to aid him in his legal battle with a former employer who he was planning to sue for a wage claim. That's when Ortega met Jesus Lozano, and his troubles really began.
On the surface, Lozano seemed to be a qualified, respected personal injury attorney. On his business card, he stated that he offered a wide range of different legal services. According to Ortega, Lozano had two complete sets of the California Penal Code on his bookshelves. So to get his case stated, Ortega paid Lozano $400 and was promised that he would begin working.
That's where the problems began. When Ortega would try to contact Lozano, he got no answer or reply. When Ortega had meetings scheduled, Lozano would not show up. Suspicious, Ortega then contacted the Labor Commissioner of California to get more information on Lozano and his practice. Much to his surprise, Ortega found out that not only had no wage claim actually been filed on his behalf, but also Lozano was not a lawyer at all.
It turned out that Lozano had been conning immigrants for years. He would promise to help them with a number of claims including personal injury, court records, and immigration cases, but after they paid him, he would stop returning calls, showing up to meetings, or contact that client at all. Now that he was unmasked as a fraud, the commissioner needed to put a stop to his false practices.
To catch Lozano in the act, two investigators from Los Angeles County went undercover. They recorded Lozano in the act, offering to help clients with an immigration case. It was enough to convict. Los Angeles City Attorney Mike Feuer filed criminal charges, and Lozano ended up pleading no contest to a total of three misdemeanor criminal counts, including practicing law without a license, acting as an immigration consultant without registering with the state, and violating an earlier injunction.
Unfortunately, there are still many others like Lozano who are conning immigrants out of a lot of money by pretending to offer legal services and then skipping out on the job. According to the L.A. County Department of Consumer Affairs, there were 328 total complaints filed involving people giving out immigration advice illegally. Over 30 of these complaints went all the way to prosecution.
Immigrants tend to be an easier target for con artists because of cultural and language barriers between themselves and the immigrants they're supposed to be helping. These immigrants often fear backlash if they report any wrongdoing, so they are more likely to remain silent, even when it is clear that they are the victim of a scam.
What this story teaches us is that scammers are alive and well in California. If you require legal services, it's important that you double check your employee's credentials. Look up reviews about your attorney online and visit their website to get more information about them. Their license to practice law is a matter of public record, so you should be able to make sure your attorney is a legitimate attorney.
If you have a loved one who has been injured, you will need a Sacramento personal injury lawyer with experience. Call Moseley Collins at (916) 444-4444 for a free consultation.
Moseley Collins is a Sacramento lawyer serving those badly hurt throughout Northern California. There is absolutely NO FEE to discuss your case and there is absolutely no fee unless we win and get you the money you are entitled to. We are on your side and know what to do to get you compensation and justice.
Moseley Collins
980 9th St, 16th Floor
Sacramento, CA 95814
Phone: (916) 444-4444
https://www.moseleycollins.com/