When clients come to a personal injury lawyer, they expect to be treated fairly and trust in their attorney to handle the case with care and dignity. For most people, it's usually safe to assume that when someone tells you that he or she is an attorney, you can trust them. That, however, is exactly what led to trouble in California.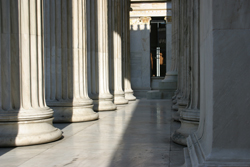 Oliver Ortega, a Guatemalan immigrant, learned this lesson the hard way five years ago. Ortega sought out a personal injury lawyer to aid him in his legal battle with a former employer who he was planning to sue for a wage claim. That's when Ortega met Jesus Lozano, and his troubles really began.
On the surface, Lozano seemed to be a qualified, respected personal injury attorney. On his business card, he stated that he offered a wide range of different legal services. According to Ortega, Lozano had two complete sets of the California Penal Code on his bookshelves. So to get his case stated, Ortega paid Lozano $400 and was promised that he would begin working.