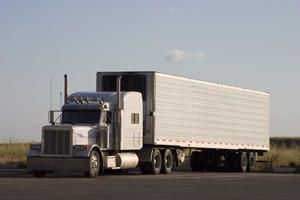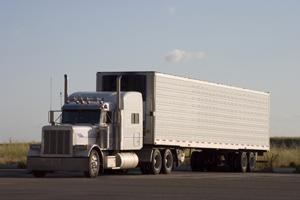 California freeways are notorious for becoming overcrowded at certain times. The state is simply not able to keep up with the ever-growing need for more and wider freeways. Some of our highways and freeways are more heavily trafficked by big rigs than others. It doesn't help when unscrupulous shipping and trucking companies overload the trailers to cut expenditures. Add to those issues the tired and overworked drivers pushing their trucks to the limit to make their schedules on time and it is no wonder California freeways are one of the country's leaders in commercial trucking accidents.
Federal regulations and California law dictate all big rig drivers to operate under strict safety measures. Negligent drivers who do not adhere to the safety regulations cause freeway accidents and should be held responsible. Contact Moseley Collins today to discuss your options in a California freeway big rig accident. More and more freeway pileups containing an amalgam of passage cars and commercial trucks of various sizes are reported each month. Making matters worse, big rigs often follow each other closely on the freeway and when one loses control vehicles behind it have less time to react to the danger.
Big Rig Freeway Accident Factors
While the main factor in big rig freeway accidents in California is driver negligence, which is a broad and all-encompassing term. Negligent drivers can be commercial truck drivers or everyday passenger car drivers.
Breaking to quickly is a common mistake negligent driver's make. When a big rig driver breaks to quickly a jackknife accident can occur. A jackknifing accident is when quick breaking of a big rig driver causes the trucks trailer to move to the side and slide around the truck like a jackknife. These types of accidents can turn deadly quickly and can involve many other vehicles on the road.
Inexperience drivers are often the cause of these and other California freeway big rig accidents. Drivers with too little road experience, low testing scores and excessive driving tickets do not have the ability to drive as well as experienced drivers. Many trucking companies do not provide adequate training before putting their drivers on the road.
Ill maintained big rigs are another cause of accidents on the freeway. Unprincipled truck owners push off doing repairs and conducting routine maintenance to save money. Faulty brakes, threadbare tires, worn shocks and any multitude of other problems will affect a trucks performance on the freeway.
Dangers of California Freeways
Driving at high speeds endangers everyone on the freeway. High speed accidents are often the most dangerous and life threatening on the freeway. Vehicle speeds on the freeway are upwards of 65 mph. Any accident is more dangerous at these speeds.
Big rigs themselves pose a danger on the freeways. Anytime of day or night, these huge monsters of the road can be seen driving along California highways delivering the goods that make our civilization hum. Without a road shoulder, these large vehicles can accidentally push smaller vehicles off the road. Regular roads have more space to pass and shoulders present to keep from crashing.
California freeways are dangerous places and should always be driven with caution. In some accidents, however, drivers can do nothing to stop it from occurring. If you have been involved in a California freeway big rig accident call today to see how Moseley Collins can help you.
If you or a loved one have been injured in a car accident, you will need a Sacramento car accident attorney with experience. Call Moseley Collins at (916) 444-4444 for a free consultation.
Moseley Collins is a personal injury attorney serving those badly hurt throughout California. There is absolutely NO FEE to discuss your case and there is absolutely no fee unless we win and get you the money you are entitled to. We are on your side and know what to do to get you compensation and justice.
Moseley Collins
980 9th St, 16th Floor
Sacramento, CA 95814
Phone: (916) 444-4444
https://www.moseleycollins.com/