Since the widespread use of the internet, it's become easier and easier for patients to research their own doctors and surgeons. This better prepares them for any major surgeries and encourages trust between doctors and patients. Because medical records and medical malpractice information is a matter of public record, patients now have the power to pick the best surgeons for their health needs/
But what happens when a doctor is moving around the country and uses different aliases? This was the case of Birmingham doctor Aria Sabit, who been accused of performing bad spinal surgeries and sending in fraudulent bills to several healthcare programs. Sabit's work has crossed state borders many times and stretched from California to Michigan to Alabama. Now the case is in the hands of federal prosecutors, and they're expecting a guilty verdict to come down.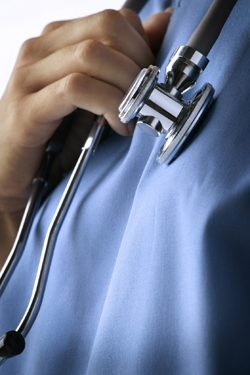 The case surrounding Sabit stems from the lumbar spinal fusions he performed. During these procedures, he was known to not use the correct medical devices to perform the surgery safely on the spinal columns of his patients. After the surgery was complete, Sabit would allegedly bill the healthcare providers of his patients for many different services – most of which he did not actually perform. His patients believed he had performed the surgery correctly, but the truth eventually came out.
In November 2014, Sabit was arrested in Michigan by the federal authorities, and in December of that year, he was indicted with 18 charges being brought against him. Seventeen were for healthcare fraud and one was for an unlawful procurement of naturalization.
Sabit worked at a variety of places before finally being indicted. He practiced medicine at Detroit Medical Center's Sinai-Grace Hospital, Doctor's Hospital of Michigan and McLaren Lapeer Region in Michigan, and a year earlier, he gave up his license to practice medicine in California. At that time, he had more than 24 medical malpractice actions brought against him. All of them were related to spinal surgeries that had led to further complications.
Sabit was originally born in Afghanistan, and before his arrest, he had made many trips back and forth between the United States and his country. After his arrest, it was decided that he was a flight risk and he had to stay in federal custody.
Now more than ever, it is important that we are diligent about researching doctors before we schedule surgeries and other procedures. Here are some tips on researching doctors for surgeries:
Head to the state medical board (in this case, California's) website to look up our physician or surgeon. You can look up the medical license of your doctor and ensure that he or she has the right to practice medicine in your state.
Docinfor.org will also allow you to search for doctors on its database for a small fee. For each search on a doctor, you can learn his or her history (including where he or she went to medical school), board specialties, any alternate names, any previous disciplinary actions and licensure history.
Healthgrades.com is a free for patients and compiles reviews from other patients. It's a for-profit site, but it's worth checking before you go under the knife.
The best way to defend against medical malpractice is to do your research before you have any surgery done. While even the best doctors make mistakes from time to time, you'll feel more comfortable once you know more about your surgeon or physician.
Moseley Collins is a Sacramento personal injury attorney serving those badly hurt throughout California. There is absolutely NO FEE to discuss your case and there is absolutely no fee unless we win and get you the money you are entitled to. We are on your side and know what to do to get you compensation and justice.
Moseley Collins
980 9th St, 16th Floor
Sacramento, CA 95814
Phone: (916) 444-4444
https://www.moseleycollins.com/