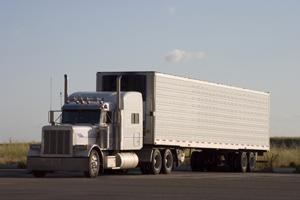 Heavy shipping in and out of the bay gives San Francisco some of the heaviest trucking traffic in the state of California. This increased trucking traffic also increases the number of big rig accidents. Unfortunately, these types of accidents are commonplace in high trucking traffic areas like San Francisco. As commonplace as they can be, it's a whole different story when you're involved in one yourself.
There are five most common causes of big rig trucking accidents. Tired driving, aggressive driving, distracted driving, inexperienced drivers and failure to maintain vehicles are some of the most common reasons large trucks wreck.
Truck drivers are notorious for driving long hauls without the proper sleep. Trucking companies often slave drive their workers and demand they make these types of hauls but other drivers just take it upon themselves to employ these unsafe driving tactics. Perhaps they need the money or maybe some type of drug is involved. Whatever the reason, tired truck drivers cause accidents.