All drivers convicted of a DUI in California must enroll in DUI school. Enrollment must be complete within 21 days of the sentencing. The provider of DUI program instruction must be licensed by the state and provide services in person only. There are several classes available online but California does not recognize them. However, there are over 250 in person providers in the state and most are readily available. All require an order from the court or a license suspension from the DMV.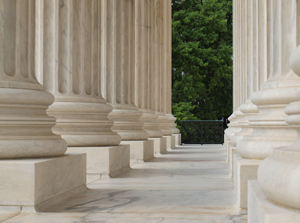 DUI charges can often be reduced to a wet reckless charge. A wet reckless charge is a reckless driving offense with a calculable amount of alcohol in the blood of the driver. It must be a very small amount and the reckless behavior cannot be of any serious type. If you're DUI has been reduced to a wet reckless charge you must enroll in a DUI school, wet reckless program for a total of 12 hours.
The next most serious charge that requires DUI school is the first time offender program. A first time DUI offender with a blood alcohol level of under .20 percent will be required to enroll in at least 30 hours of an appropriate DUI program involving both drugs and alcohol issues. Thirty hours is approximately a 3 month course. If the judge decides the sentence should be stricter than average, the program can be extended to 6 or even 9 months. If a first time DUI offender has a blood alcohol percentage of above .20 percent, a 9 month or 60 hour course must be completed to satisfy the court.
Offenders with multiple DUI offenses must complete either an 18 or 30 month course program, depending on the county they reside in, to satisfy the court and be eligible to get their license back. Most often a multiple offender will be sentenced to an 18 month program. The exception would be if it is the third or higher offense or the blood alcohol level was exceedingly high.
There is a fee for DUI class and it must come from the offender's cache. There are no programs that are free or government funded. The fees can vary from one provider to another and can vary from county to county. It is a good idea to call around to several programs and compare the fees before enrolling. While there is no completely funded DUI program, there are options to waive part of the fee. If financial hardship is the case, DUI school cannot be foregone but the cost can be diminished.
If you have received a DUI and been ordered to complete a DUI course, the best thing to do is just get it over with. It isn't pleasant, it isn't fun and it can cost more than you can comfortably spend but without it you will be without a driver's license and possibly spend time in jail. You can make it as easy as possible by comparing prices and open dates with a variety of programs.
Moseley Collins is a personal injury attorney serving those badly hurt throughout Northern California. There is absolutely NO FEE to discuss your case and there is absolutely no fee unless we win and get you the money you are entitled to. We are on your side and know what to do to get you compensation and justice.
Moseley Collins
980 9th St, 16th Floor
Sacramento, CA 95814
Phone: (916) 444-4444
https://www.moseleycollins.com/