When you get a quote for your auto insurance, you see one lump sum, but what exactly makes up that lump sum. You might be surprised to learn that the state laws of California actually have a lot to do with how much you pay for auto insurance. Certain laws can give you discounts for certain things while raising your rates for others.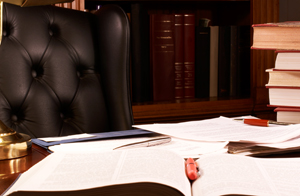 If you're planning on moving out of California or to California, then you need to be aware that your auto insurance might go up or down, depending on where you're moving to and which laws apply to your situation. Here are a few laws and protections you should be aware of if you're planning to move in the near future.
Personal Injury Protection
This type of protection is responsible for taking can of any medical bills or other medically-related expenses that you and your passengers may have resulting from a car accident. This insurance can be used no matter who was actually at fault for causing the wreck, and it can also extend coverage for any rehabilitation as well as child care, lost wages, and funeral expenses.
Personal injury protection is necessary in states with no-fault insurance laws. No-fault states force insurance companies to compensate their clients for any accidents regardless of who actually caused the accident. California is not a no-fault state, and the nearest no-fault state is North Dakota. Other no-fault states include Kentucky, Michigan, new Jersey, Florida, New York, Hawaii, Kansas, Massachusetts, Pennsylvania, Minnesota, and Utah (and Puerto Rico as well). Auto accident lawsuits are less common in these states because people usually sue each other only in the event of a very serious accident that causes major injuries.
That being said, it is important to note that Oregon, Delaware, Arkansas, and Maryland do require drivers to purchase personal injury protection.
In California, the law only requires that you purchase medical payments coverage. This type of insurance is somewhat similar to personal injury protection, but it doesn't cover some of the other expenses like lost wages or child care.
Safety Discounts
Some states reward drivers whose cars have extra safety features on them. If you're planning a cross-country move to Florida, New Jersey, or New York, then you might be able to save a little on your car insurance premium if you have certain safety features on your car.
Airbags and anti-lock brakes will qualify drivers for discounts in those three states. In New Jersey and New York, drivers can also get discounts for having automatic seatbelts in the car. New York also offers its drivers a discount if they have daytime running lights on their vehicles.
Underinsured and Uninsured Motorist
Being hit by an uninsured motorist can lead to massive out-of-pocket expenses for drivers, especially if the injuries or property damage is serious. Uninsured motorist protection can offer compensation if you are hit by one of these drivers; however, the state of California does not require you to carry this insurance. Oregon, North and South Dakota, and Nebraska do require this insurance so if you're planning on moving to a nearby state, you will need this insurance.
Though a driver may be insured, he or she may have purchased the minimum amount of insurance, and if that person is responsible for injuring you in a major accident, the insurance won't be enough to cover your damages. In situations like these, underinsured motorist insurance steps in to pick up the tap. Again, Californian drivers aren't required to carry this insurance, by nearby drivers in Oregon, North and South Dakota, and Nebraska are required.
Moving to a new state is a busy experience itself. Make sure your auto insurance is up to speed with new laws before you settle in.
If you see someone exhibiting one or more of these behaviors at a time, that driver may be drunk. Record the person's driver's license and call 911 immediately. You may be saving a life and stopping an accident from occurring.
If you have a loved one who has been injured in a car accident, you will need a car accident attorney Sacramento with experience. Call Moseley Collins at (916) 444-4444 for a free consultation.
Moseley Collins is a Sacramento attorney serving those badly hurt throughout Northern California. There is absolutely NO FEE to discuss your case and there is absolutely no fee unless we win and get you the money you are entitled to. We are on your side and know what to do to get you compensation and justice.
Moseley Collins
980 9th St, 16th Floor
Sacramento, CA 95814
Phone: (916) 444-4444
https://www.moseleycollins.com/