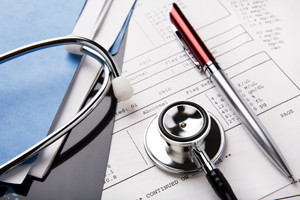 The birth of a child should be a thrilling time in a woman's life, but when doctors, nurses and hospital are negligent, new mothers may find themselves facing a painful and long lawsuit instead of late-night feedings.
Last year, a New York judge awarded a young woman $62 million dollars in damages in a medical malpractice lawsuit against Winthrop University Hospital. The jury decided on the verdict as thus: $20 million owed for past suffering and pain, $38 million for any pain and suffering the future and $4 million to be used for medical expenses.
The case began in October 2009 when 32-year-old single to-be mother Stacy Galette checked into Winthrop University Hospital to have surgery. She was currently having an ectopic pregnancy, which means the fertilized egg was still in Galette's fallopian tube. The surgery seemed to go well, but afterward, Galette complained that she was in extreme pain. She also had an abnormal heart rate as well as a fever. Despite these signs, she was discharged from the hospital.